In late October, Jami Kaliebe, Vice President, Delivery for Scarlet Health® at BioReference Laboratories, Inc., was invited to be a speaker at one of HITLAB's Digital Health symposiums. HITLAB is an organization that aims to disrupt and improve health technology – artificial intelligence, blockchain technology, machine learning, and big data – and the delivery of healthcare around the world.
Kaliebe was interviewed by Gaurica Chacko, Managing Director, Health Solutions-Life Sciences, FTI Consulting and the two discussed how digital health solutions are impacting the healthcare industry as well as the important role Scarlet Health plays in the evolution of telemedicine.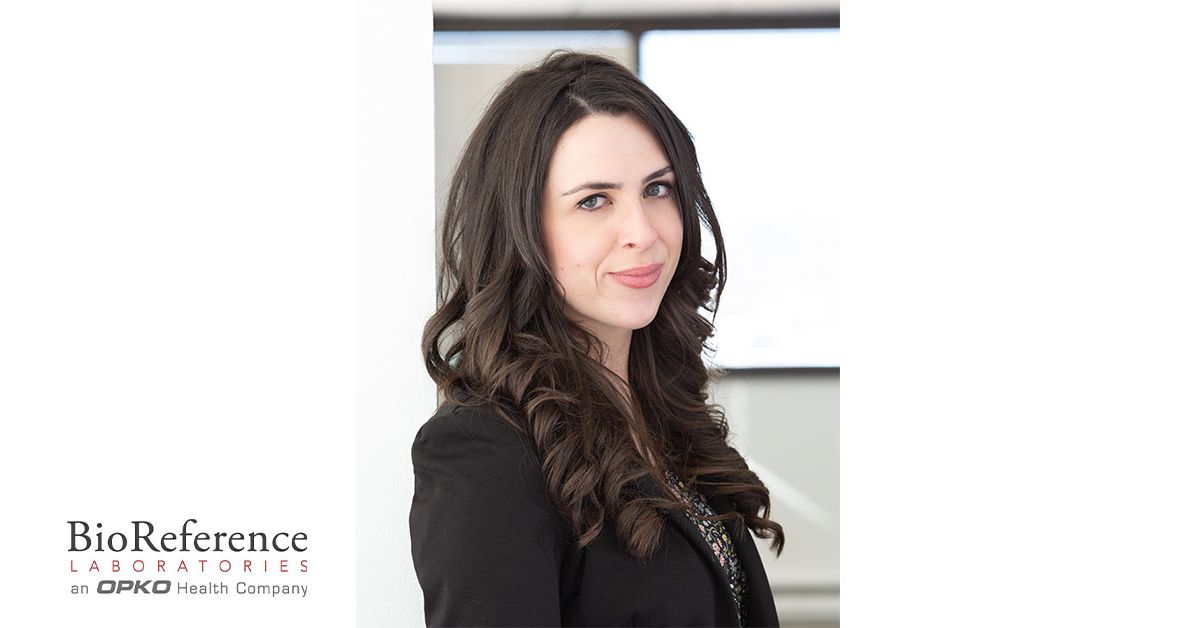 COVID- 19 Pandemic Impact on Telemedicine
While the global pandemic has kept people at home, the adoption of telemedicine services – by both patients and healthcare providers – has been accelerated. At the same time, investment has soared in virtual healthcare solutions doubling to more than $1.6 billion. BioReference has actively responded to these trends by reimagining the delivery of laboratory diagnostics and introduced Scarlet Health. In the discussion with Chacko, Kaliebe detailed how Scarlet and BioReference are taking the lead and charting a new path for how patients access vital, core healthcare services.
Scarlet Health: Giving Patients On-Demand Access to Laboratory Testing
Scarlet is a simple, yet sophisticated digital solution that gives patients on-demand access to laboratory testing to have a fully virtual healthcare experience. But Scarlet is more than just a new service that boasts convenience – it's an answer to a problem.
Digital Solutions that Increase Patient Laboratory Testing Compliance
Kaliebe points to one statistic that illustrates the gaps in healthcare delivery when it comes to laboratory diagnostics: 70 percent of medical decisions are based on laboratory results, yet 30 percent of patients never have their laboratory tests performed. This number is striking – and there are many reasons why physician-ordered laboratory tests go unfulfilled. There may be regional or geographical barriers, financial or insurance related obstacles, and health and technology literacy issues that keep patients from accessing the healthcare services that serve their benefit. Kaliebe explained that BioReference designs solutions that are easy and intuitive, both for patients and healthcare providers, to help close these gaps and increase patient testing compliance. Uncollected laboratory tests do have significant healthcare consequences – not just for the individual patient, but also their family, their community, and ultimately strains the healthcare system. For Kaliebe, she expressed that her passion is in working to reduce and prevent medical hardship by increasing access for patients.
Digital Solutions that Focus on Patient Empowerment
As digital health technologies continue to change the way patients and healthcare providers experience and consume healthcare, Kaliebe made a point to acknowledge that her focus in on patient empowerment.
Digital solutions, like Scarlet, are more than just factors of convenience; technology developed with the end consumer in mind gives patients the opportunity to take more control over their health. She explained that she remains focused on expanding access to the general population, but more importantly, the most vulnerable that may fall into the 30 percent category that leave laboratory tests unfulfilled.
The Future of Laboratory Testing
The discussion highlighted how Scarlet is the future of laboratory testing. As the healthcare landscape continues to evolve and telemedicine becomes increasingly more mainstream, having sophisticated and patient-centric digital solutions are at the front of Kaliebe's mind. By design, the voice of the customer is central to how Scarlet was developed, with Kaliebe and her team plugged into the feedback loop to continuously improve operations and the user experience.
While there are many challenges ahead in closing gaps in care – meeting patients where they are to provide the care they need and when they need it – digital solutions like Scarlet are giving patients and healthcare providers another tool to improve access and build a more cohesive telemedicine system.
You can watch the full 15-minute HITLAB interview with Jami Kaliebe here or click on the video below to learn more about how Scarlet is reimagining laboratory diagnostics delivery.